Underwear Clothing for Men of Style
Underwear is a clothing or fabric worn next to the skin under outer clothes. Even though underwears are not seen, it is one of the most important pieces of clothing. A perfectly fit underwear will keep your genitals supported all day long giving you the confidence to move about your daily tasks.
There are many varieties of underwear for men to choose from they mjprly fall within these:  briefs, briefs truck, boxers, trunks and jock straps.
Briefs for Men
Briefs are a type of short, tight underwear and swimwear, as opposed to styles where the material extends down the leg. Briefs for men comes in various styles and in North America, it is either called tight whiteys or Jockeys.
Briefs hold the genitals in a relatively fixed position, they are mostly worn by men performing athletic activities or men who feel they need more support than loose-fitting underwear.
Briefs come in a variety of color, sizes and design, they can be comfortably worn under anything as they cover the backside but the upper thigh and sides of the legs are not covered. Mid rise briefs are available that sits on the natural waistline and keep the testicle supported.
Trunks for Men
Trunks are the hybrid of boxer briefs with short legs and without an excess of fabrics. Trunks can be worn with just about anything. This is the newest category to join the men's underwear.
Trunks are briefs shorts, loose-fitting or tight, worn for sports especially boxing, swimming, and track events. They are mostly made of nylon with a mesh lining for quick drying.
Boxer brief for men
Boxer briefs are a hybrid type of men's undergarment which is long in the legs, similarly to boxer shorts, but tighter-fitting like briefs.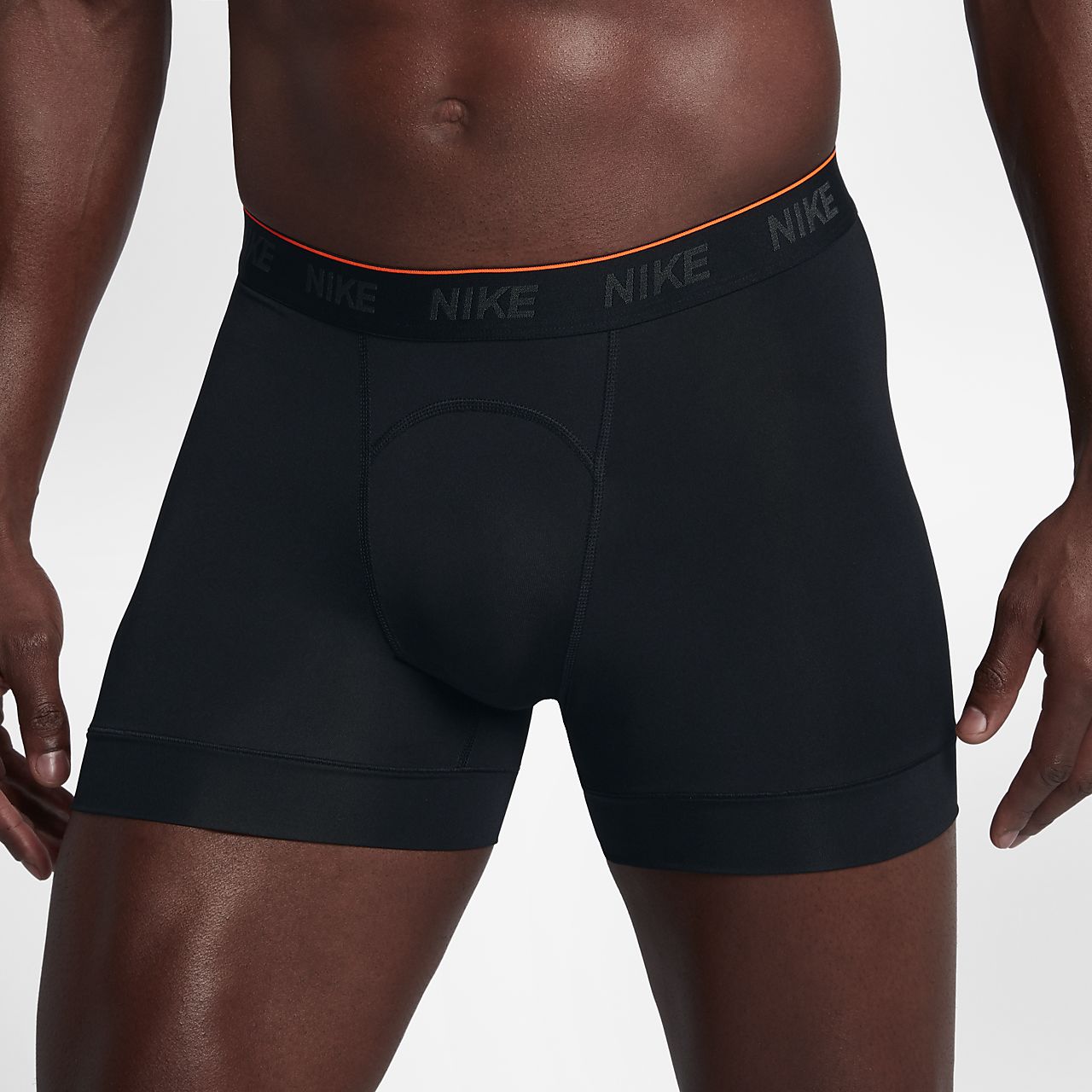 Boxer briefs reach half of your thigh and give protection or safety from chafing, sticking and sweating problems. Boxer briefs fall under gyming clothes. It is mostly seen among athletes (sports personnel) and other professionals. They are made of cotton and spandex or a soft woven flannel material. Boxers are known as a loose fitting type of undergarments typically worn by men.
Here is a pictorial example of the marked difference between them
Stylish Boxers for men
Boxers are loose fitting underwear that offers more breathability or space than any other piece of garment. The style of boxers vary, they are all baggy and offer unrestricted movement. Boxers provide comfort and ease but without support. Boxers are produced using various fabrics which include cotton, cotton/ polyesters blends, jersey knit and silk.
Jockstraps for Men
This is worn by an individual who had recently undergone an operation, or an individual who wants a superior frontal support. They jockstrap lift up the package, but the buttocks are left hanging. The butt cheeks are supported with the help of 2 strings while the testicle is supported with a pouch.
The jockstrap is an undergarment originally designed for supporting the male organs during sport or other strenuous physical activity. It is a popular underwear worn by men. The jockstrap consists of a waistband (elastic) with a support pouch for the genital and 2 elastic straps affixed to the base of the pouch and to the left and right sides of the waistband at the lip.
The pouch in some varieties may be fitted with a pocket to hold an abdominal guard (box) to protect the testicle and penis from injury, it appears in a variety of colors and fabrics.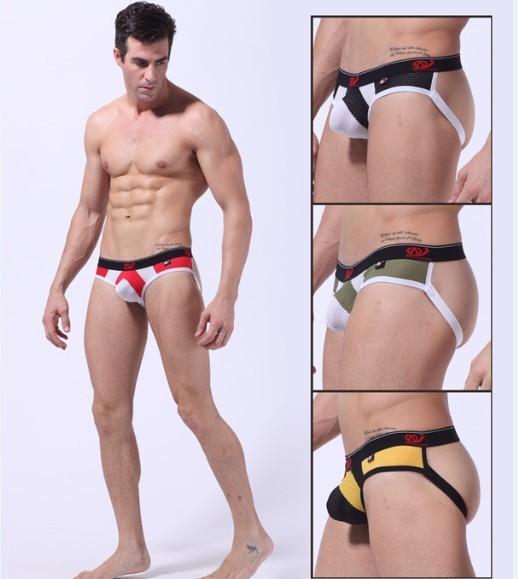 Adjustable pouch underwear
This is the latest addition to men's underwear that offers higher support to testicles and buttocks. It is perfect or ideal for everyday use and can be worn in different weather conditions. It helps the wearer to remain cool because of its moisture wicking capability helping them stay dry while partaking in various activities. The adjustable pouch option ensures the underwears is adjusted just to suit the wearer.
Underwear form an important part of dressing up, and it also boosts your confidence, always chooses a comfortable pair, and so also it is important to choose a pair that takes away sweat.
Underwear is made from fabrics which include silk, cotton, polyesters, jersey knits and nylons.
Men's underwear also includes thongs, c-strings, and bikinis.
Thongs for men
Thongs are the modern version of commando. Men's thong is gaining popularity all over the world. Guys who wear thongs are considered to be showing off, this is because of the fact that the skimpy style is revealing and put the entire private part almost exposed. It depends on your taste though.
C-strings
These are the most revolutionary men's sexy underwear style known to the man. The self supporting apparel tells a lot about your personality. Guy who wear this are freedom lovers, independent and wear tight clothes.
Bikinis for men
Men bikini wear are part of the sexy apparel category, they are the ideal matchup for hiding and showing. The undergarment covers what needs to be covered and what is necessary. This is worn by guys who balance their sex appeal, classiness and masculinity.
On that note
Here we have already established various underwears known to man till date. Pick the ones you fill comfortable with ensuring you don't blow things out of proportion. In a later article, we will go deep into how to wear the proper underwears. Garcias!